EcoAxis: Monitoring and Analysis of Machines from Cloud
Data plays a role of protagonist for the efficient monitoring of industrial plants and equipment.Today, the information fetched from the operations is being leveraged by the engineers to keep a tab on their industrial equipment. "All organizations-small and large-want to connect 'everything with everything'," says Abhay Nalawade, Founder of EcoAxis. "From devices and processes to employees and executives,it is becoming an epitome for enterprises to build their businesses around."This evolution in the dynamics of doing business is bringing the spotlight on IoT, which is providing organizations,from all industrial background,an opportunity to be differentiated and competitive.

Extending their arm in support to allow industrial organizations avail the potential of IoT to it's full extent, is Pune, India based EcoAxis. The company possesses both in-house hardware as well as software platform specifically designed around the needs of the industrial market. EcoAxis provides seamless integration of data acquisition, M2M communications, time series database, Big Data analytics, and industrial process knowledge. "We come from the domain side of the business community, bringing best-in-class solutions and services for Energy, Power, Textile and equipment OEMs," says Nalawade.In Energy vertical, EcoAxis has developed an unmatched expertise in fabricating energy monitoring systems, which enable organizations to optimize their energy management. "Heat energy, cooling energy, and compressed air are our strong areas in which we have eminent active energy conservation solutions," says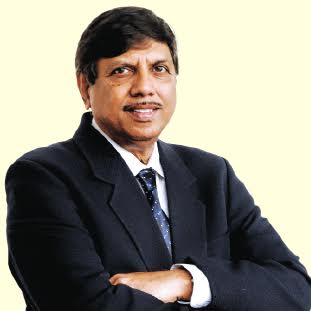 Nalawade. EcoAxis also provides solutions for water and waste water treatment industry, facilities and equipment OEMs. The solutions of the company allow organizations to maximize their output, maintain process parameters at an optimum level, achieve high availability, and maximize plant life. EcoAxis's in-house framework called as SuperAxisTM, a cloud based solution, collects disparate data from large installed base of equipment, stores, analyzes, and educates customers accordingly. "Unlike some other databases that only aim at a single industry, SuperAxisTM operates as a workhorse for various verticals," he adds. Using cloud-based computing, SuperAxisTM delivers analytics and alerts in the form of reports, dashboards, emails, and SMSs on any device, anytime, anywhere.
"Analytics is our key strength in Industrial IoT and M2M solutions. We have analyzed close to SIX TRILLION data points." Says Nalawade.As EcoAxis offers wide range of monitoring and analytics solutions to various industries through proven framework, the company has build up a prominent
knowledge for collecting data from machines and systems. "Our assessment process starts with our solutions extracting the unstructured data from the equipment operating in the plants and then filtering it to bring the hidden value," says Nalawade. To facilitate the process of data acquisition from complex machines, EcoAxis has introduced AxisLog products as data acquisition hardware modules. "It can fetch data from field sensors, embedded controllers, PLCs/OPC Servers and location data for various remote monitoring and analytics solutions," he adds.

Leveraging company's string of solutions, one of the customers from the Power industry was able to enhance its operational performance ratio after approaching EcoAxis. The customer was looking for monitoring and analytics solution that can keeps a tab on their plants and operations. They also wanted a real-time projection of their equipment's performance to avoid system down time and remain in compliance with the environmental laws. These demands were perfectly met after the customer implemented EcoAxis's portfolio of solutions-it became an essential part for the customer to run their plants.

Going forward in their journey, EcoAxis believes the demand for more intelligent monitoring solutions will increase exponentially in the coming years. The upsurge in demand will also bring competition and EcoAxis is all prepared to leverage the market growth in the space of machine monitoring and analytics deploying IoT.