Kii Corporation: Opening Door to Next Generation IoT Solutions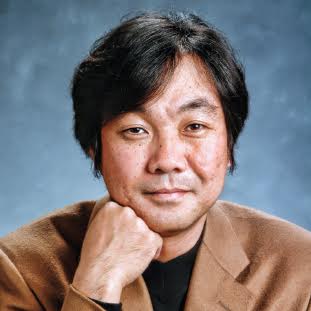 As technology changes rapidly, companies take the lead and implement innovative IoT solutions to increase operating efficiencies, improve customer experiences, and drive innovation. Today, the convergence of devices, cloud, and analytics is stirring business growth at a rapid pace. Spearheading this revolution, Kii connects all types of devices to the cloud with its industry leading IoT platform, and helps developers and device manufacturers of all sizes meet their high-performance demands. KII helps customers worldwide create, operate and take to market IoT solutions of all sizes and shapes from smart home solutions to wearable to smart city solutions and beyond.Supporting a wide range of IoT solutions and customers big and small in a scalable and performing way, worldwide is hard.The Kii platform is built from the ground up to deliver development, connectivity, analytics, and management of smart devices and
applications,says Masanari Arai, Co-Founder and CEO of Kii Corporation. Kii is focused on addressing the high-performance demands of innovation in the connected world with an end-to-end cloud platform optimized for the IoT.

Masanari Arai further continues, Kii has been able to fund its innovative platform with its own revenue.The company has been supporting 140 million users for more than 10 years with their scalable, reliable, and available cloud platform that has been tested and tried.

The company's IoT platform provides all the components a typical IoT solution needs to manage its users, data and devices. In addition, it provides strong analytics capabilities. The platform supports devices of all kinds irrespective of the chip or OS the device is running. The backend services in the cloud are exposed thru APIs and SDKs for easy consumption by device firmware, mobile apps and cloud services. Through this, developers need not worry about the hassles of spinning up and managing servers and databases for mobile and IoT initiatives. Kii is the only company providing a platform that addresses both IoT solutions and mobile solutions, making it a favorite among various leading organizations. Kii helps clients simplify device connectivity, reliability, scalability, and performance through their unique platform.

Kii's platform can be deployed as a private deployment as well as some device manufacturers and systems integrators prefer this option. As an example, Kii created a wave of change in China where it is difficult to deploy service due to firewalls. Kii is in collaboration with Alibaba IoT Cloud Division in China for the devices deployed under the open IoT platform to enjoy full interoperability on the Alibaba IoT Cloud.

Device manufacturers in China can now deploy service outside of China without any modification since it is essentially the same cloud.

Kii also provides its platform to service providers and retailers (the demand side) and device manufacturers (the supply side) through the Space ecosystem whose aim is to bring supply side and demand side together to create and deliver compelling IoT solutions for consumers Space: The Infinity of Things. The ecosystem is built in collaboration with Brightstar, a SoftBank subsidiary and specialized wireless distributor, and supports the development and distribution of IoT products into retail and mobile operator channels.

With deep expertise in business, backend infrastructure, IoT and mobile, the company wants to maintain their innovative outlook. Going forward, they aim to create a difference in the IoT arena through their unique approach and robust solutions.