Simeio Solutions: Powerful and All-in-one IAM Solution
The Identity and Access Management (IAM) space is changing rapidly. While the traditional focus has been on employees and their access to internal systems, today a far more complex scenario demands attention. Enterprises need to accommodate growing number of customers, employees, sub-contractors, citizens, and partners who require constant access to information, either on premise, cloud or on both. As a result, managing and governing the user's digital identities and access rights has become a top priority.The need is to be able to understand how and what the identity (or user) has access to, is doing and predict behavior into the future,says Naynesh Patel, EVP, Simeio Solutions. The firm offers a comprehensive suite of enterprise Identity and Access Management (IAM) services designed to provide a fully integrated solution that meets the needs for any industry. The company's unified-source approach to IAM encompasses expert managed services (both on-premise and remotely managed), cloud services, and professional services that ensure on-target, smooth and cost-effective system design and implementation. Its full range of services is powered by an industry first IAM Virtualization Platform delivered via Simeio's Identity Intelligence Center (IIC).Simeio IIC is the first and only solution of its kind designed specifically to operate, monitor and defend complex, multi-vendor IAM infrastructures and deliver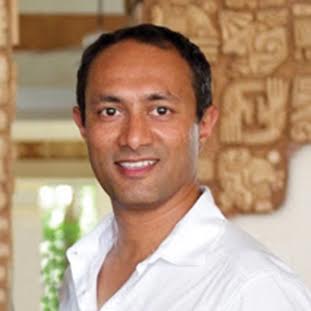 actionable business intelligence. Simeio IIC effectively detects anomalies related to identity behavior that are typically difficult to discover, especially in multi-vendor environments. It offers insights into patterns of usage among employee, partner or customer accounts, and analytics that can be utilized by sales or marketing to identify new business opportunities. Simeio IIC provides an abstraction layer between a firm's IAM infrastructure and the functions required to manage and monitor that infrastructure.This can dramatically simplify day-to-day operations by providing a single, consistent view of the Identity services regardless of the complexity of the underlying technologies,adds Patel. Simeio IIC is a platform where customers no longer have to worry about what's under the covers. It can be considered as a solution they can simply subscribe to, offering necessary levels of expertise to rely on and providing appropriate levels of security and heightened analytics and intelligence.
The company also provides Identity-as-a-Service (IDaaS) offering a simple and low-cost alternative to building and maintaining an IAM infrastructure. The IDaaS solution eliminates the hardware costs, in many cases the software licenses, in addition to the ongoing maintenance and upgrade costs required to deploy and maintain an IAM infrastructure. Simeio Identity-as-a-Service offers complete, end-to-end identity services tailored according to an organization's specific requirements, including identity administration, access request, role and access governance and identity risk and intelligence.The services are provided in a vendor agnostic method where you can come to us and subscribe on pay per month or pay per service type model,asserts Patel. Recently, the company assisted a global broadcasting and media services organization to build their security infrastructure from ground up.


The firm is a fast growing company with a powerful combination of cutting-edge and proprietary IAM technologies backed by a team of highly skilled professionals.Our company culture favors those with an entrepreneurial spirit, encourages innovation, and breeds a purpose to secure the notion of an Identity, be it a person or anything that is digitally connected,smiles Patel. With such a strong and dedicated team and a firm hold in the space, the Simeio will further work towards becoming a household name within the cyber security domain.